GEOBIKE is a brand dedicated only to electric bicycles
GEOBIKE is a leading, innovative Polish manufacturer of electric bicycles. The company is located in Szczecin as well as the main warehouse, service centre and one of GEOBIKE showrooms. GEOBIKE electric bicycles are manufactured under requirements of ISO 9000 quality control system. All models comply with all requirements of road traffic acts and the European standard for electric bikes EN15194.
GEOBIKE collection
GEOBIKE collection consists of more than 30 different models of electric bicycles. From folding bicycles with 16" wheels, through different size of city, trekking, mountain, road bikes and stylish electric cruizers to innovative e-bikes with batteries mounted in frames, equipped with advanced display with USB port placed on handlebar of the bicycle. This sollution allows to charge batteries of smartphones, MP3 and other electronic devices while cycling. GEOBIKE newest models of electric bicycles are equipped with high capacity Li-Ion batteries integrated with bike frames allowing to reach the distance up to 120 km with electric support. GEOBIKE electric bicycles stand up to the highest expectations, featuring modern design are equipped with cutting-edge technologies. All model of GEOBIKE electric bicycles are based on aluminium construction framework designed especifically for electric bikes and fitted with carefully chosen accessories and electrical components and batteries based on the latest nad trouble-free lithium-ion technology.

SEE GEOBIKE COLLECTION

Distribution
Distribution of GEOBIKE electric bicycles in Poland is conducted through its own Stores and through the network od over 100 points of sale in Partners stores throughout the country. Bicycles produced by GEOBIKE are also available in the Benelux countries, Czech Republic, Germany, Scandinavia, Slovakia, Spain, Switzerland and the United Kingdom.
Customized production
GEOBIKE also offers special series of electric bicycles produced for individual orders e.g. e-bikes for automotive companies such as SUBARU and INFINITI. GEOBIKE electric bicycles are used successfully in marketing campaigns by companies and institutions looking for an eco-friendly image.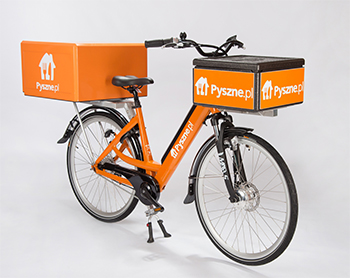 Electric bike prototype for PYSZNE.PL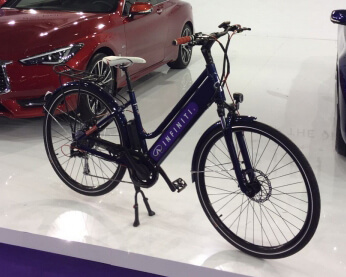 INFINITI PERFORMANCE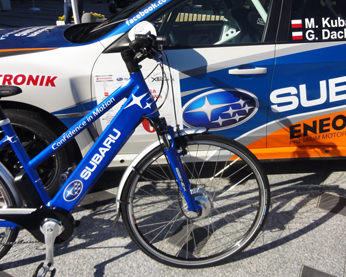 SUBARU ROCA
GEOBIKE electric bicycles as company vehicles
GEOBIKE develops also sales of electric bicycles as company vehicles for empolyees of various companies and institutions (e.g. Municipal officials, municipal couriers, etc.) and special bike models dedicated to uniformed services (Army, Police, Municipal Police).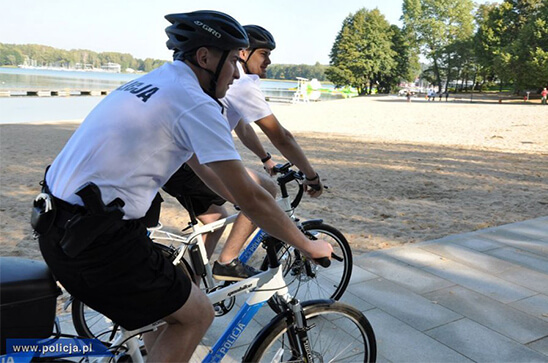 NORDKAPP for the Police
Source: http//policja.gov.pl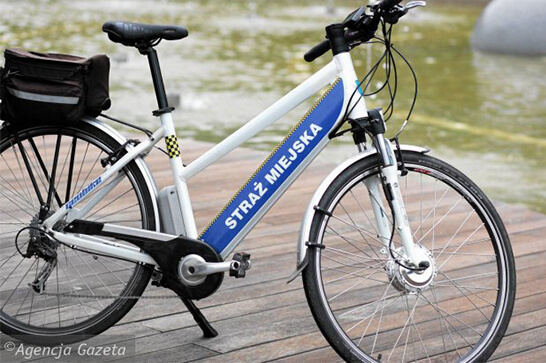 CABO DA ROCA for the Municipal Police
Source: http//olsztyn.wyborcza.pl
GEOBIKE electric bicycles have been honored with the distinction by the Police Commander in Chief (MSPO Kielce 2014) and by the Bike Expo in Kielce in the category of design and technical innovation.